PMI has two broad categories for claiming PDUs:
In education categories also, there are five sub-categories for claiming PDUs. These are:
Course or Training
Organization Meetings
Online or Digital Media
Read
Informal Learning
If you have completed a Udemy course or any other online course, you can claim your PDUs under "Education – Online or Digital Media" category.
If you are submitting yourPDUs online, then click on "Online or Digital Media" link. This will open a form to complete for this training. See the blank form below: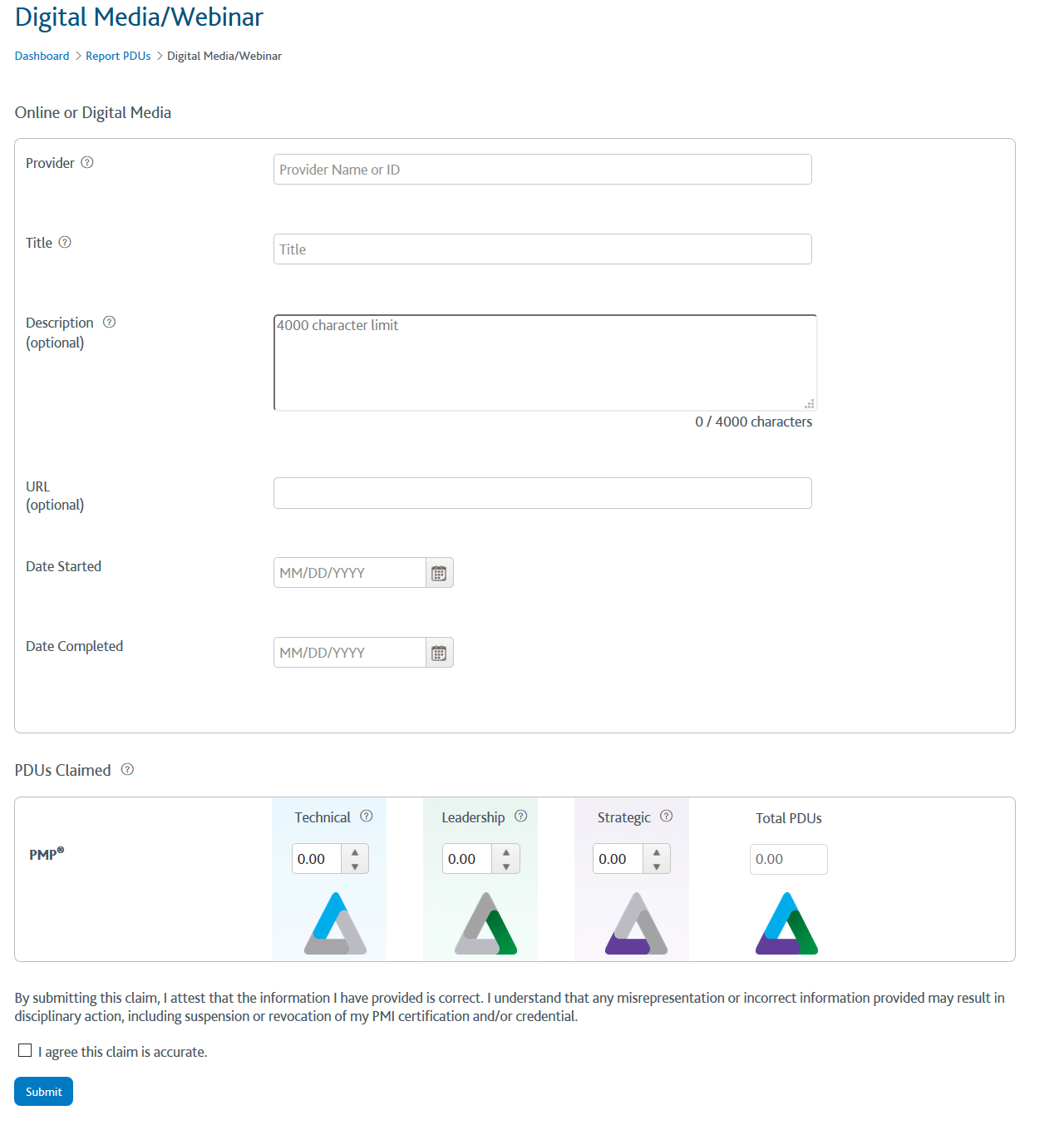 For each hour of study you claim 1 PDU.
The number of PDUs claimed are also divided into three categories: Technical, Leadership, and Strategic. Based on the contents of the course you can split PDUs into these three categories.
See below a sample of Udemy course I took and submitted for my PDUs.